Gouin Reservoir, Nemio River, May 2007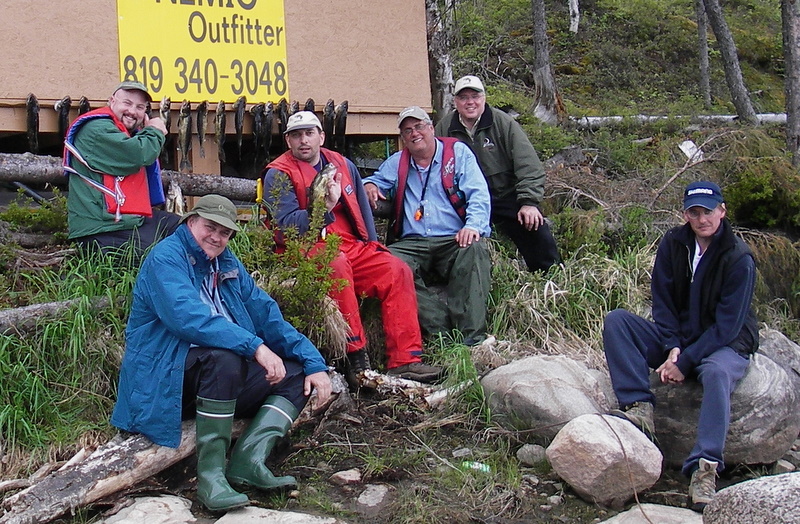 (Click on any picture on this page to see higher resolution versions)

The drive.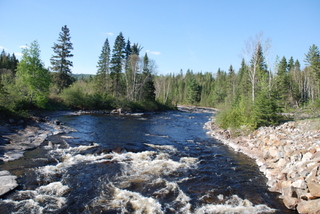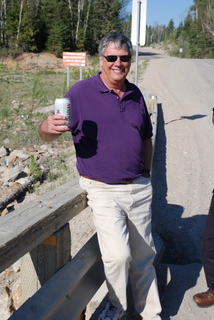 We went on our annual fishing trip last week in May, to the Gouin Reservoir and stayed at the Nemio Outfitters. From Ottawa, it's a little over 6 hr drive. The first 250 km is up paved roads, past scenic rivers and lakes and the last 250 is dirt road, maintained for logging but mostly used by fishermen. We could see lots of people bring up boats and lots of signs for outfitters along the way. Many looked very tempting, alas, so many lakes, so little time. We also saw some wildlife in the form of some type of grouse . The drive up was broken up with some sight seeing and some refreshments.

The hotel.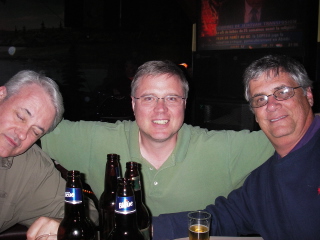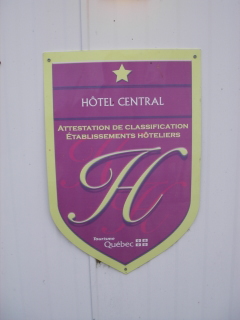 The hotel in Parent has become a tradition, where we drive up the night before, consume vast amounts of food and beer and then get an early start into Gouin. This year we were pleased to note, that they are displaying with pride their one star qualification from the Quebec tourism office. You know, when you see this sign, that it guarantees quality. We spend time in the bar, helping reduce the oversupply of beer which plagues the area. Beer is in such surplus, that they package it into huge obscene sized bottles. We did our best to help them out in their time of need. Randy is not sleeping here, he is just demonstrating his skill at closing his eyes in every single flash photo I took.

Then we went fishing !

The Fishing Demonstrations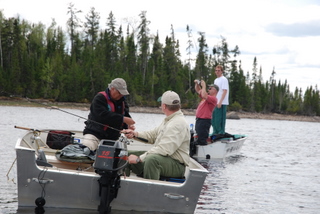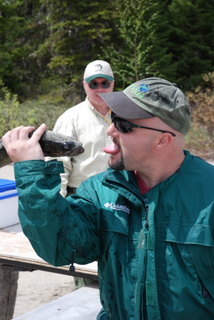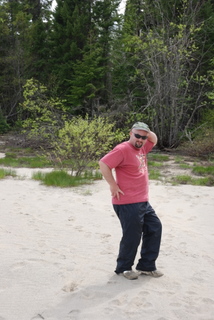 The hookset demo was given by Michael who demonstrated the hookset, the impressive play by play and the netting all in one. Click here for the whole excellent fish catching photo sequence, assisted by trusty boat partner Kent. Michael also put on a nice fashion display, showing why he is the king of the catwalk year after year. He also demonstrated the correct way to lip a walleye. Turns out the trick is more tongue, less lips which makes alot of sense if you think about it long enough.

The Fishing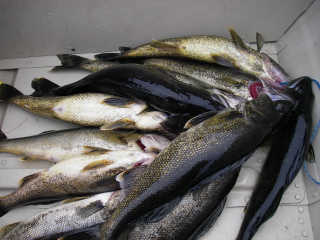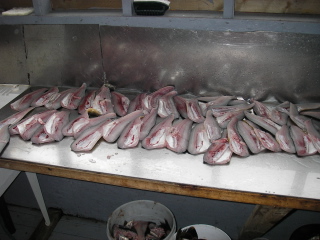 This string on the left, combined with the other boat's stringer turns in to a pile of fillets.

More pics of happy fishermen and their fish.
The Scenery
The Characters
The 8 pound walleye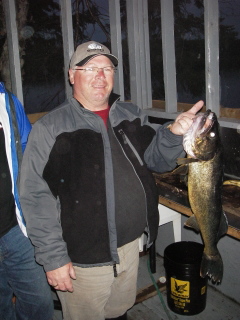 I wish we could take credit for this but it was not our groups fish. After we finished filleting our fish, one of the other fishermen in camp brought in an 8 lb walleye. He claims that they had a much larger one at the boat but it got off. I believe him. Note how large the fish is compared to regular sized fish. Nice walleye for sure.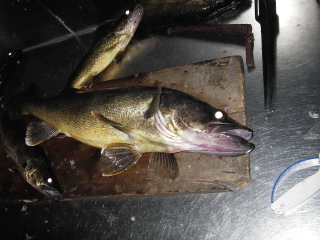 ---