Nemio River, Gouin 2005
The boys ...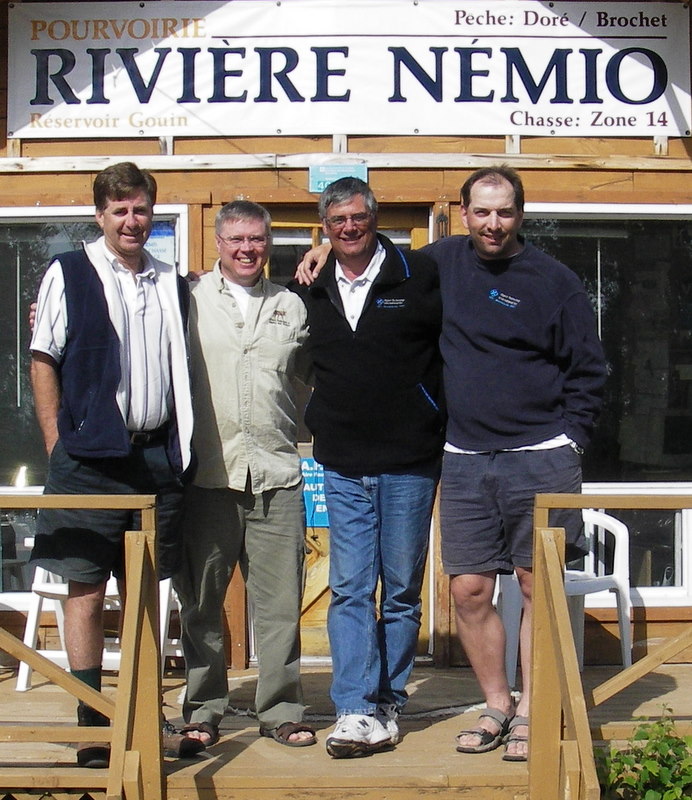 Also, see pics from Kim
---
Rosie and Ron ...
Rosie cooked for us and made us excellent meals. Ron works his butt off fixing up the camp (he was building new cabins and renovating existing ones). He also insisted that he clean all our fish and we were happy to let him.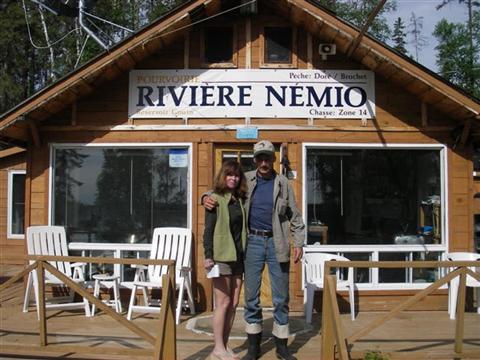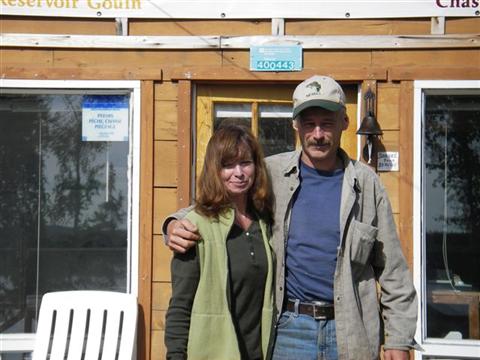 ---
Shore Lunch
One day we had shore lunch. We made a small fire, cooked potatoes and onions and fresh fish. It was wonderfull. We did forget a spatula so we made due with a stick for stirring the potatos and onions.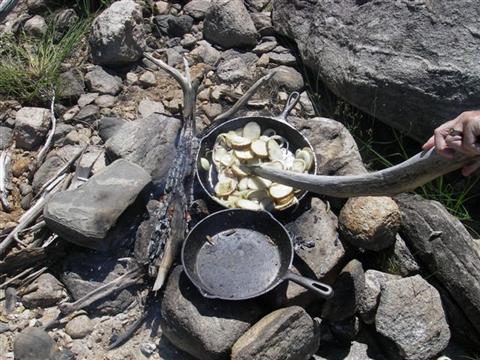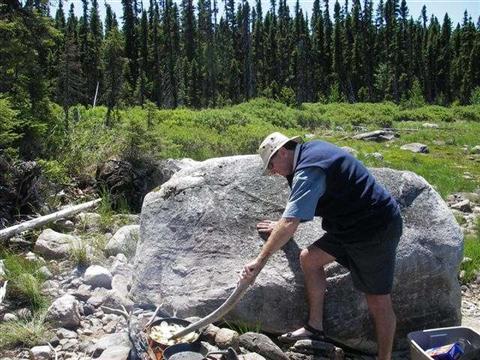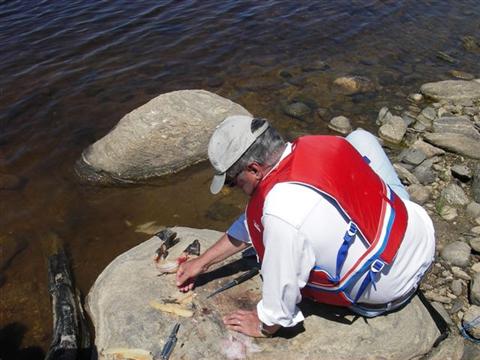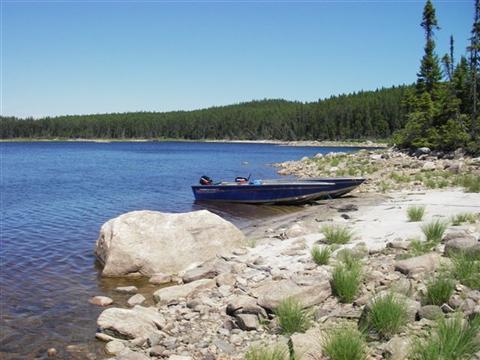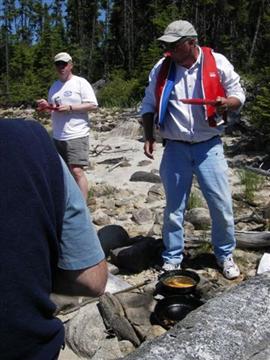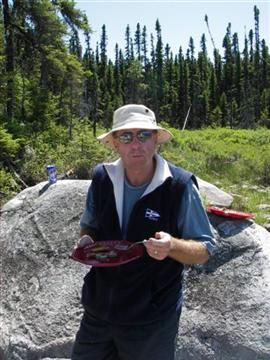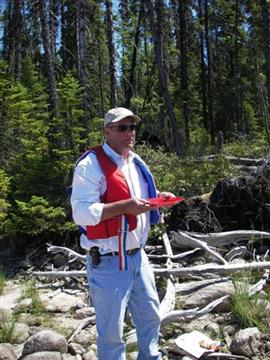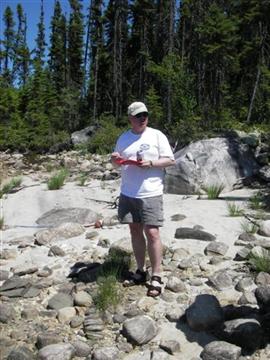 ---
Fish ...
Many fish were caught. The biggest ones were a 10.5 lb pike and a 2.2 lb walleye.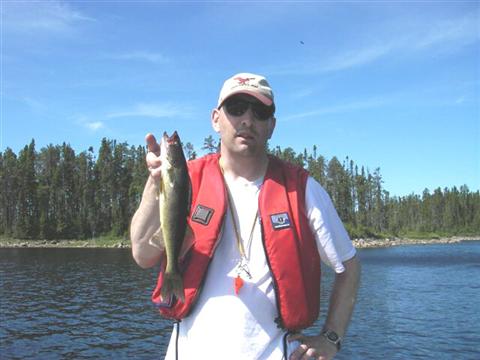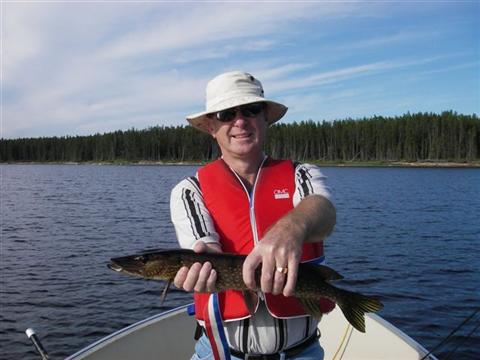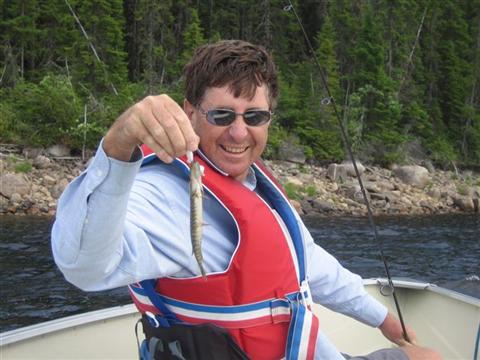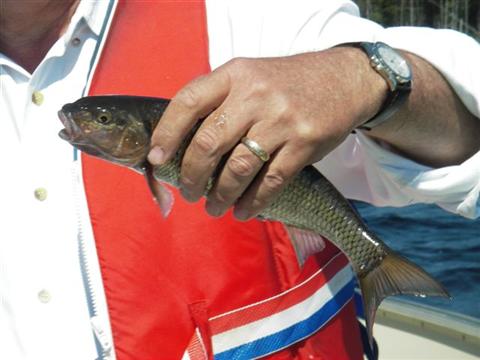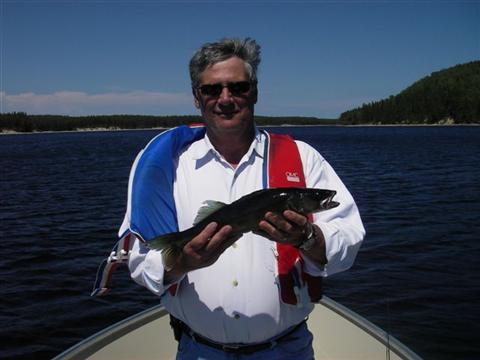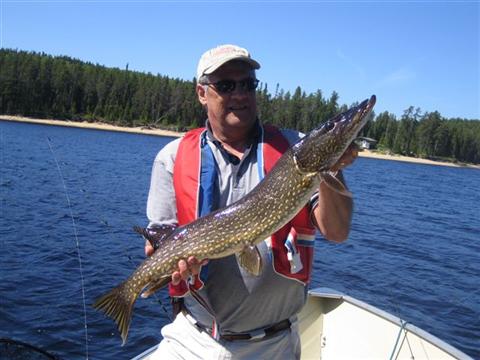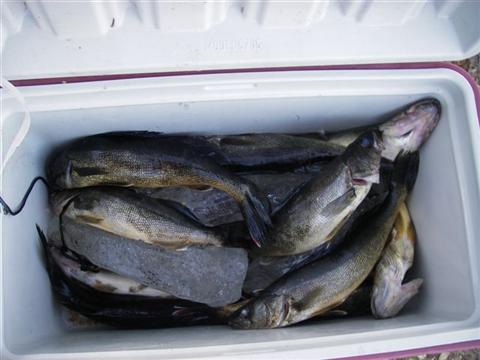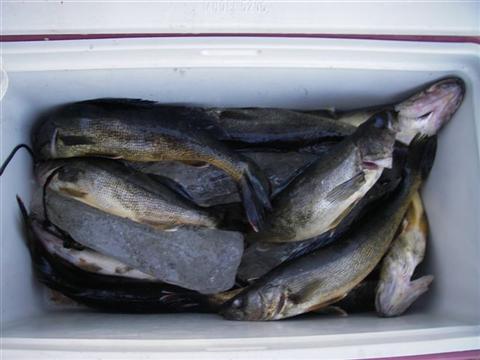 ---
The camp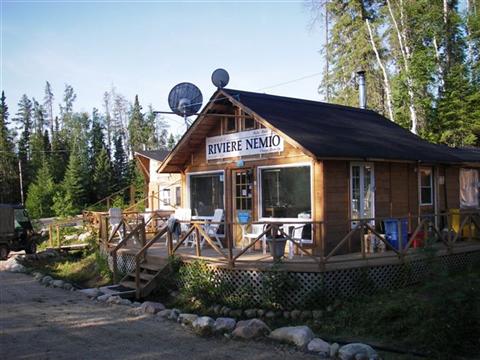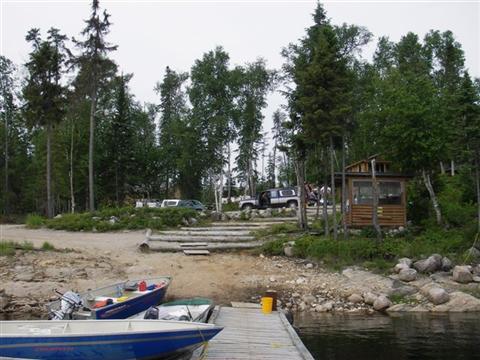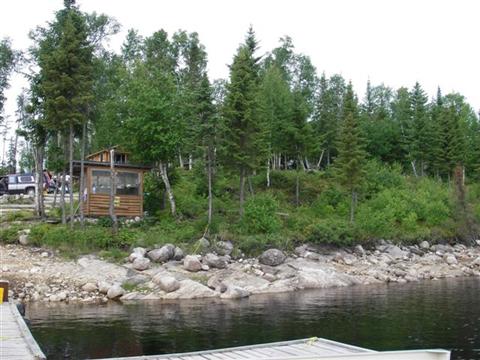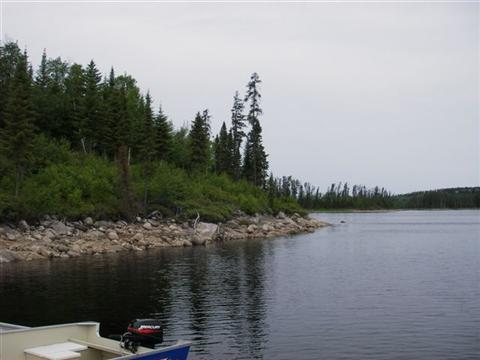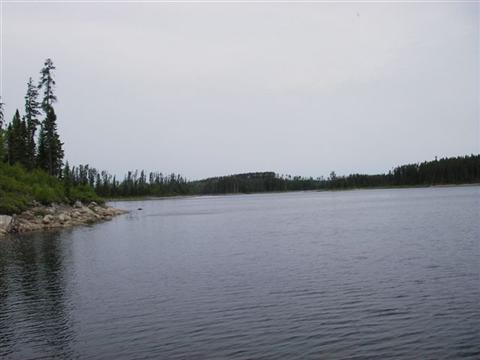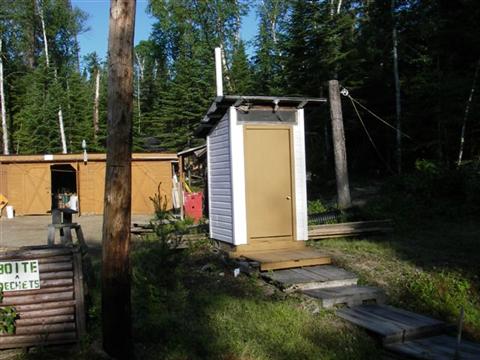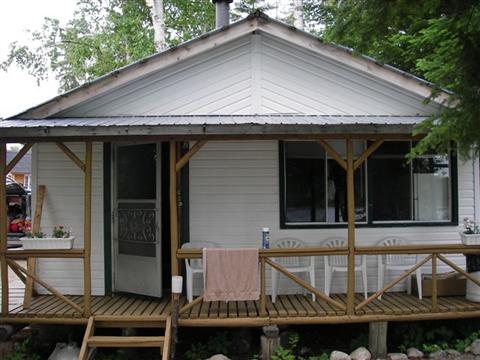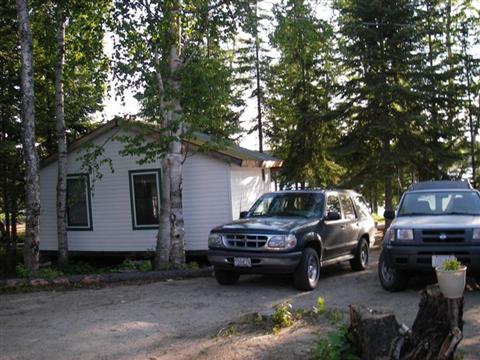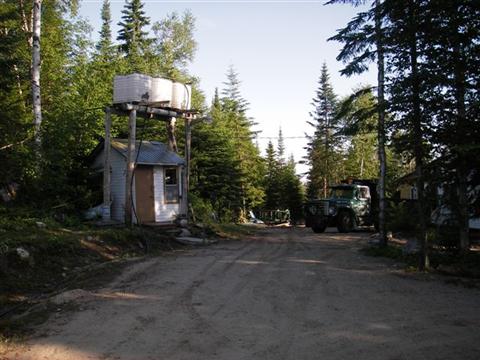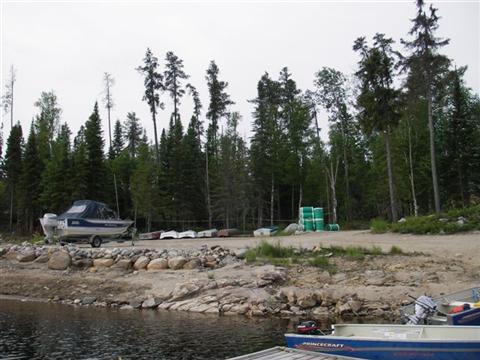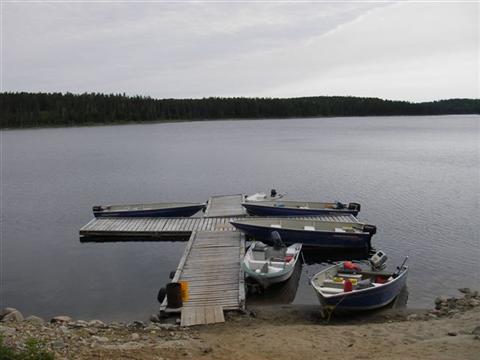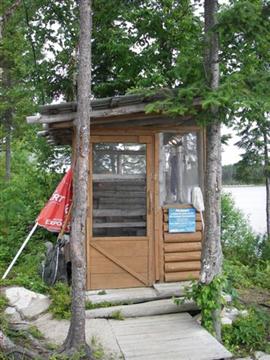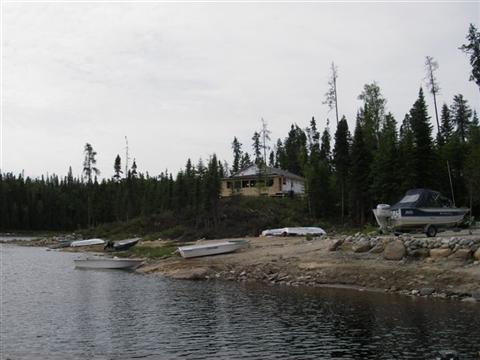 ---
People and buffoonery ...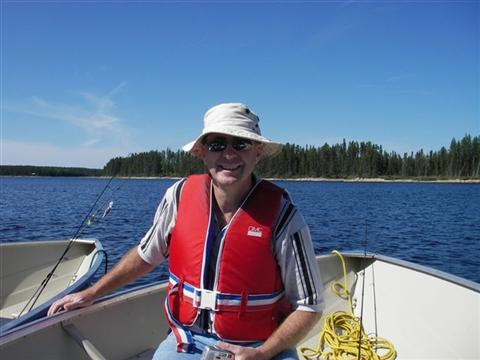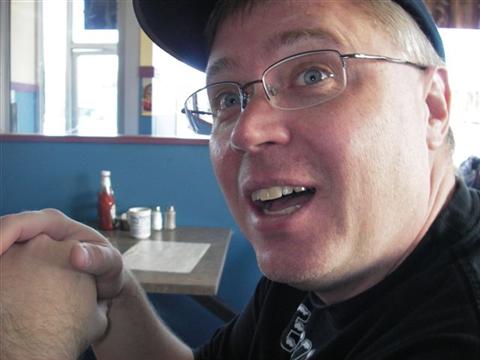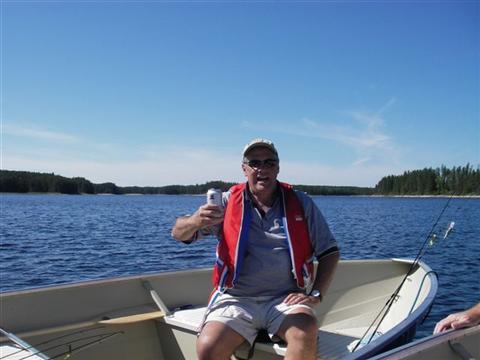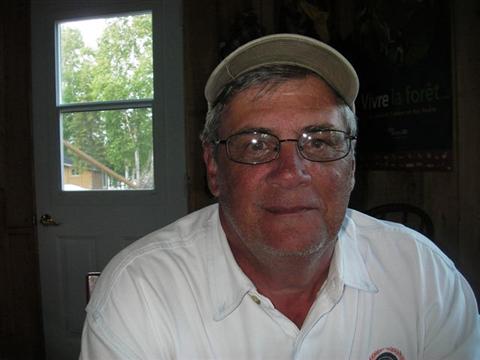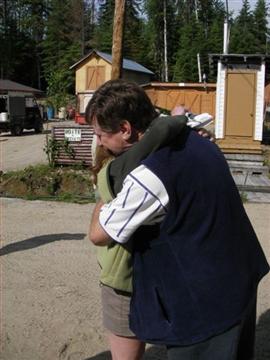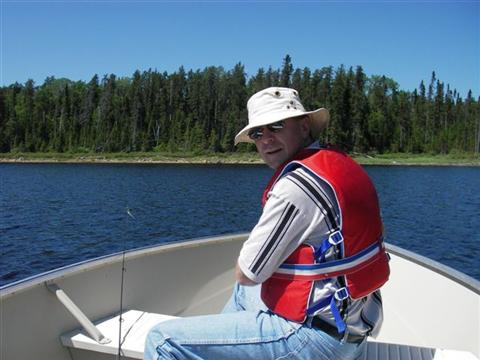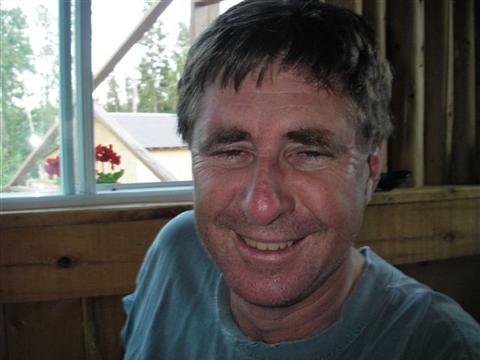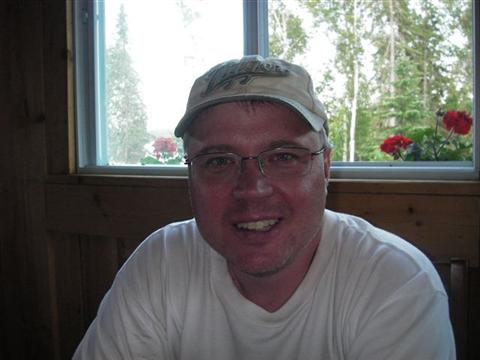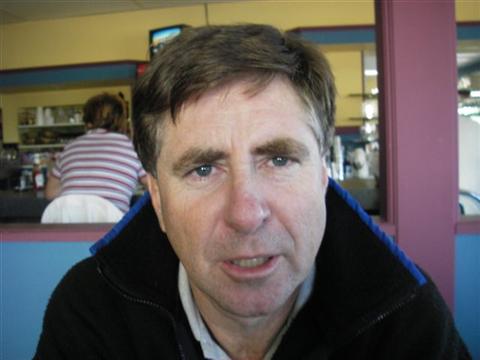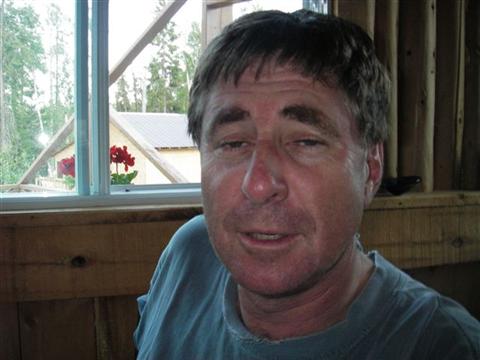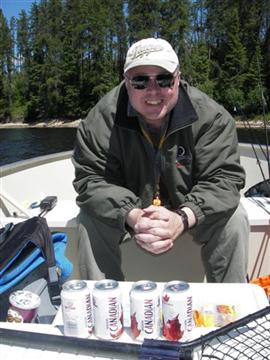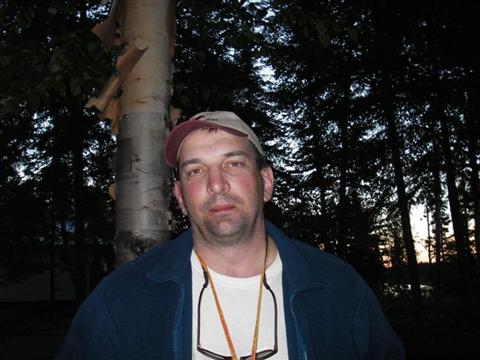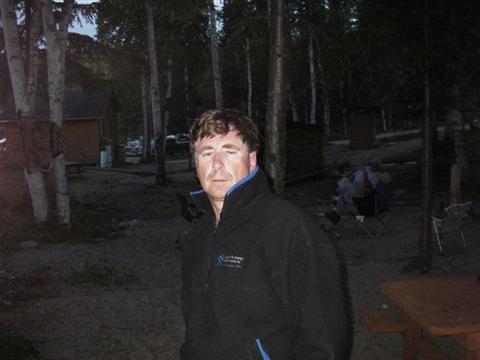 ---
Storm coming ...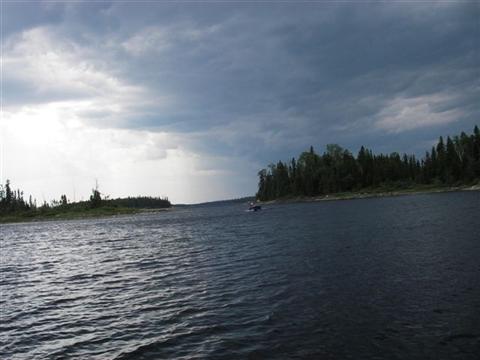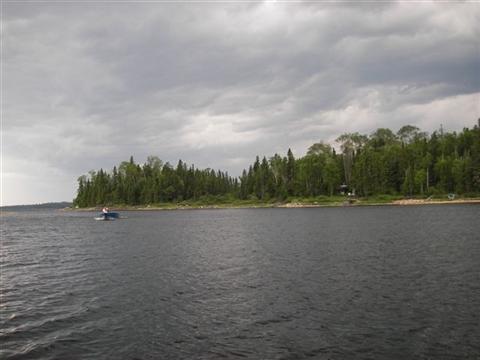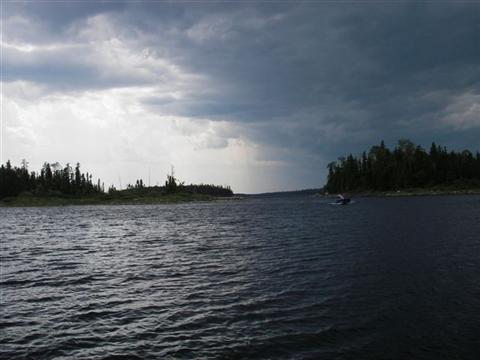 ---
Scenery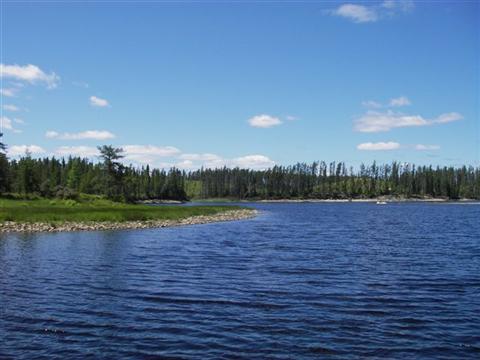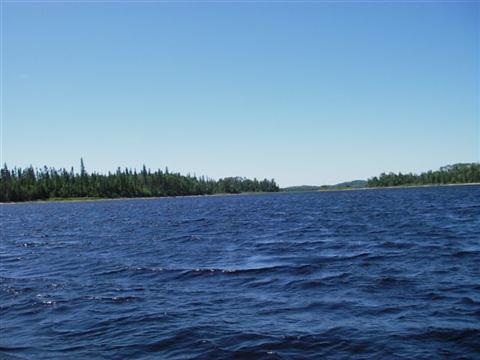 ---
Fishing and floating around ...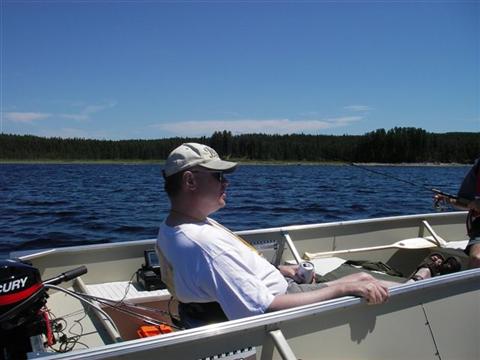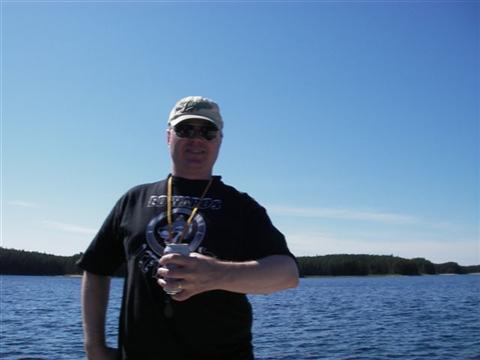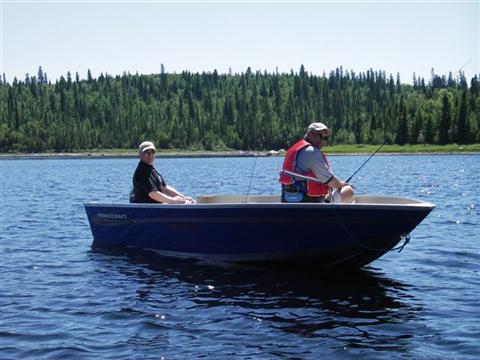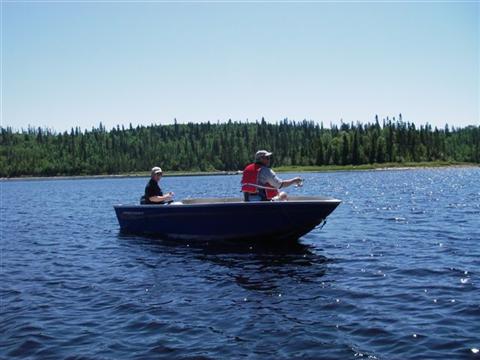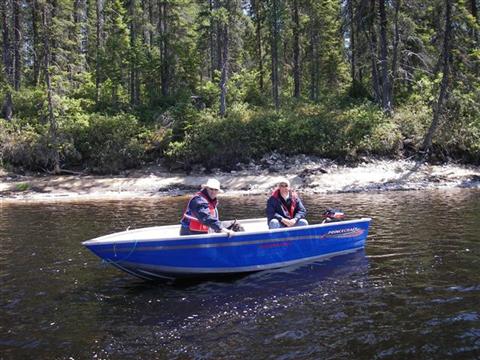 ---