Algonquin Park April 2005
Last minute planning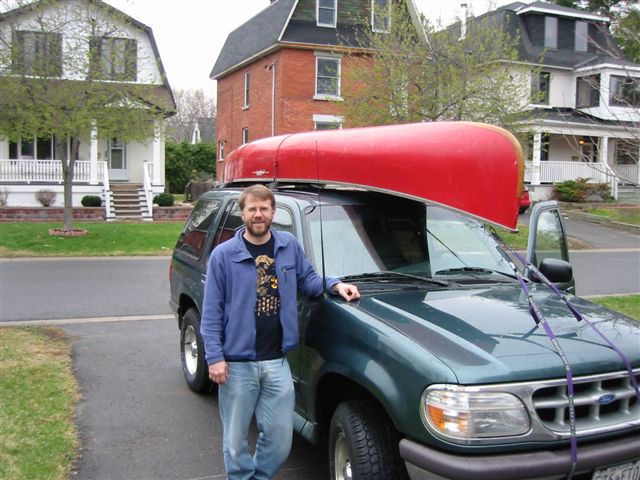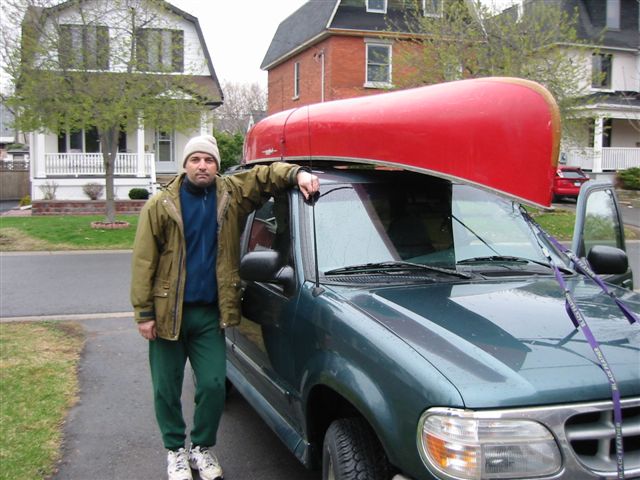 Despite the cold weather and threats of rain, we trekked up to Algonquin Park on opening day for some brook trout fishing. The rain almost kept us from going but the theory and forecast showed that the middle of algonquin was only "light spitting rain". Ok then, here we go.
The drive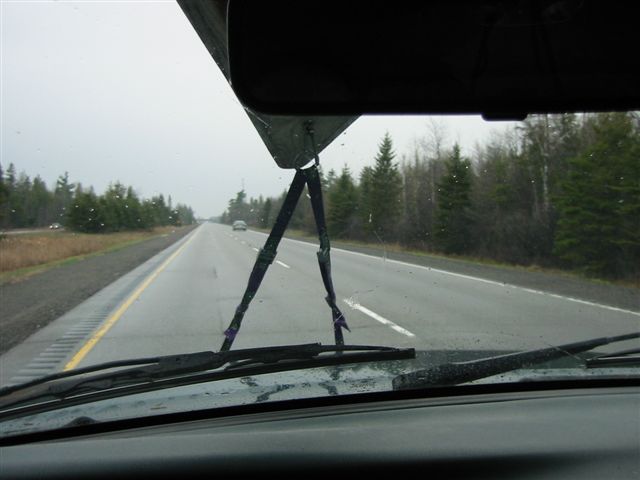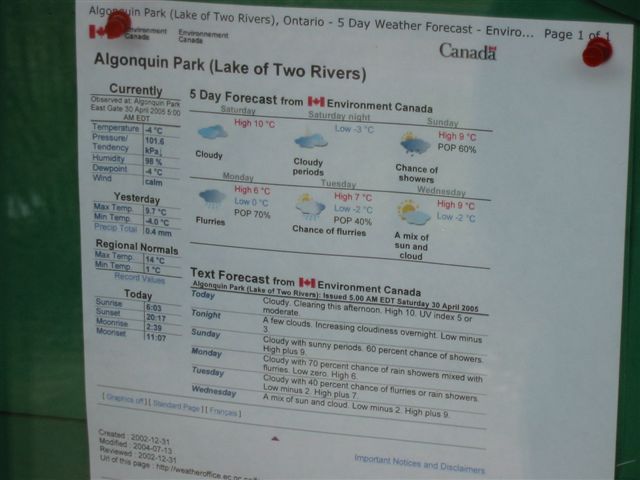 The drive was not promising. Rain and general bad weather made us regret our impulse the whole way up.The forecast as printed on the ranger station didn't inspire confidence. We however didn't care as the second we pulled up to the lake, we knew that we'd be fishing and we didn't care about rain.
The lake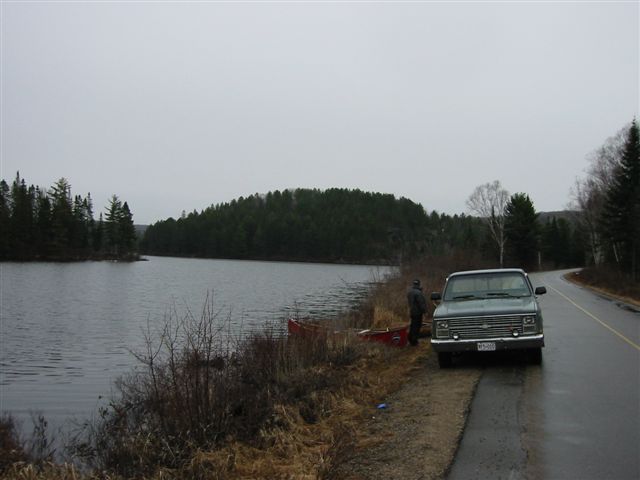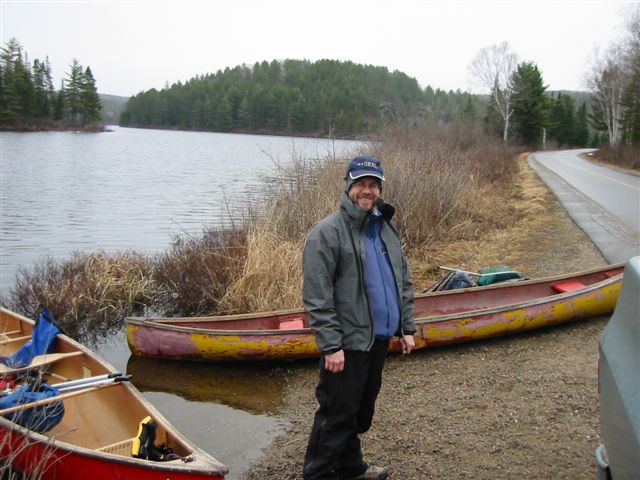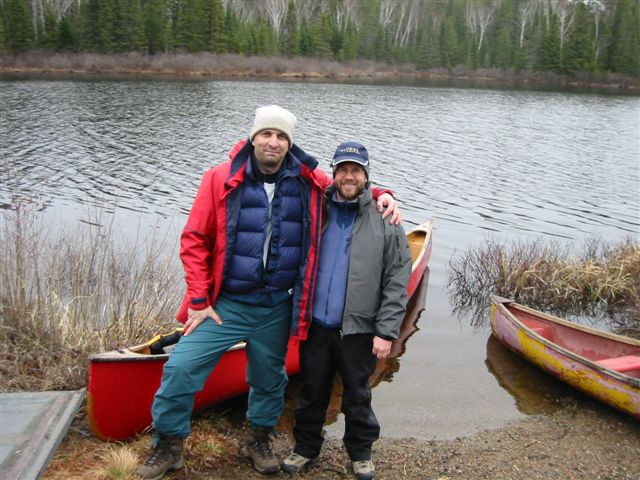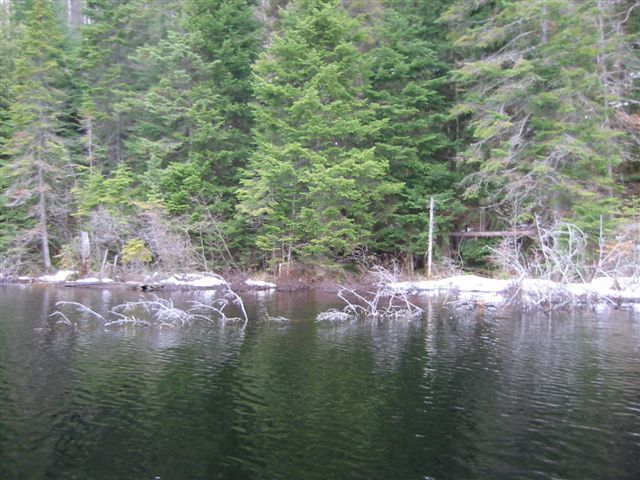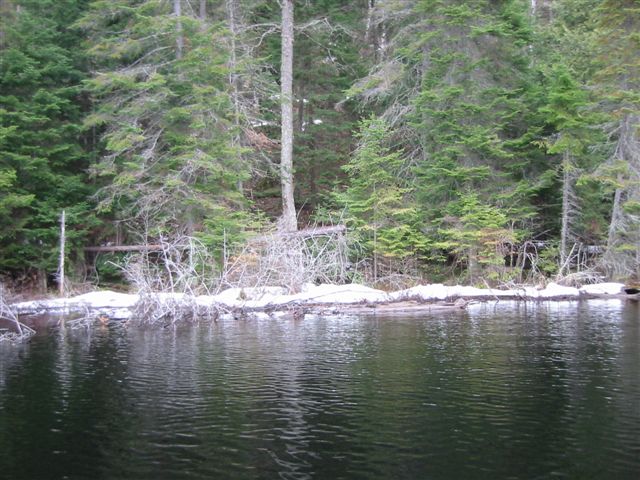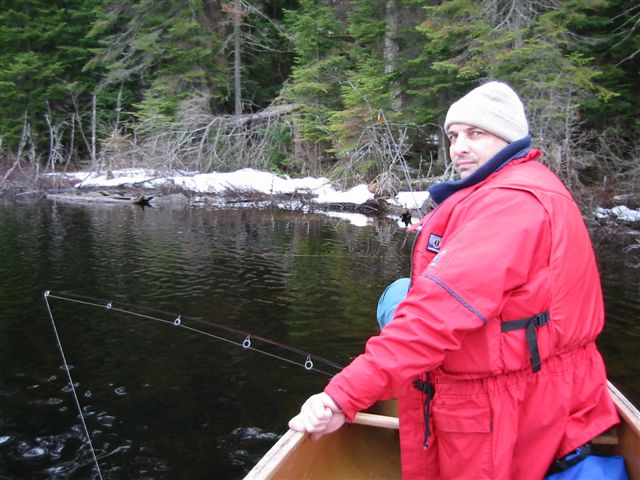 We pull up to the launch. We picked a roadside lake which would be easy to get into and out of in case the weather got really nasty. We trolled for lake trout, and cast for brookies and you may notice the ice. Edge of the south side of the lake still had ice.
The fish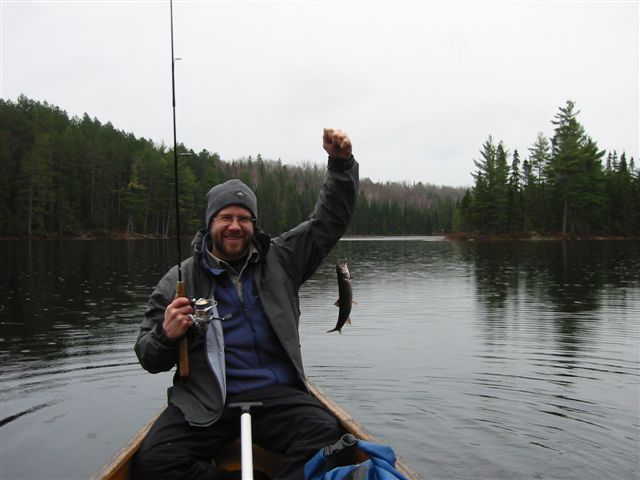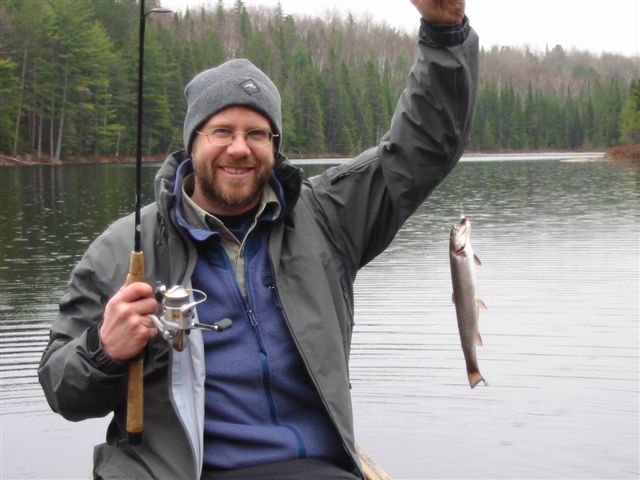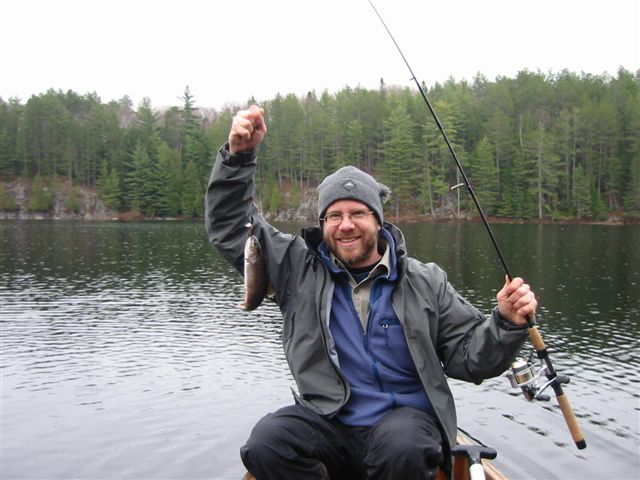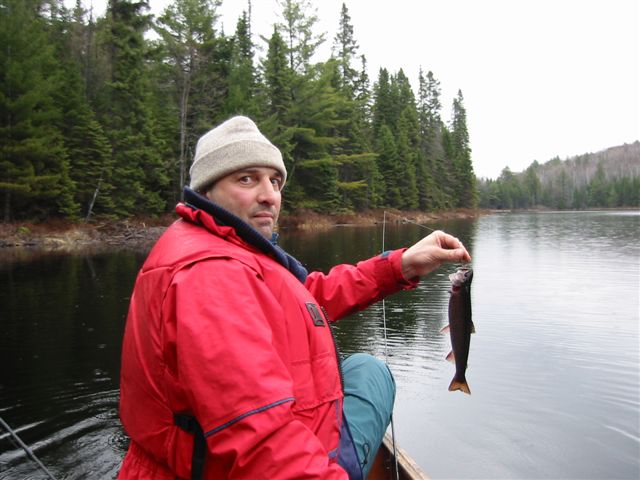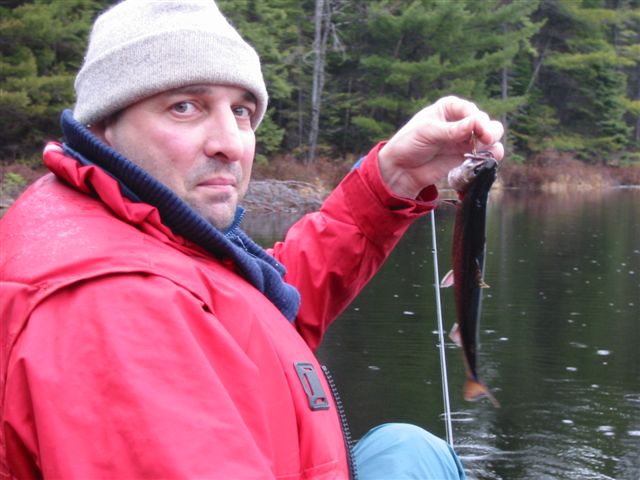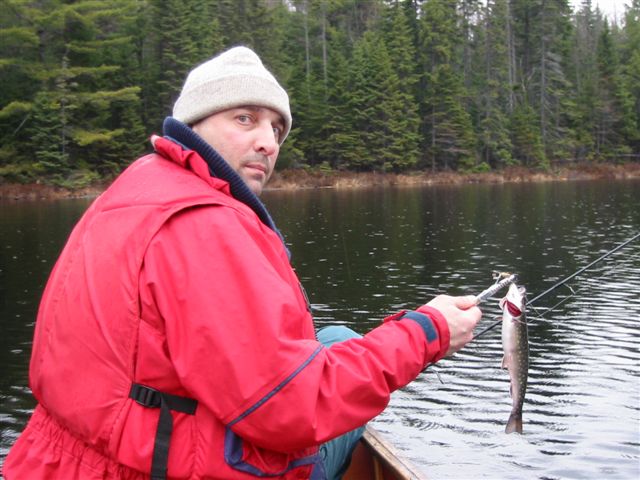 The happy fishermen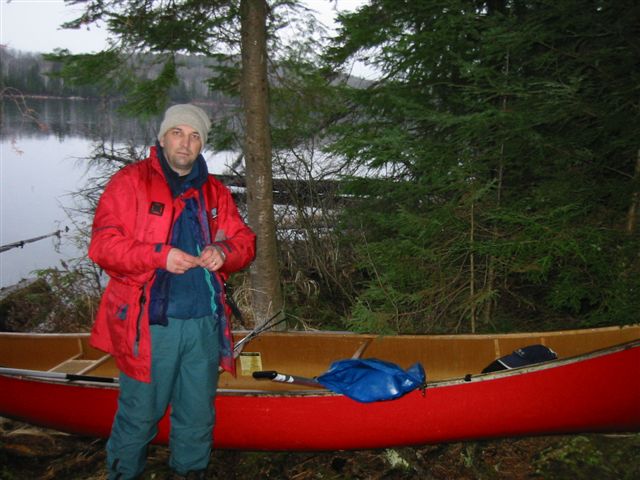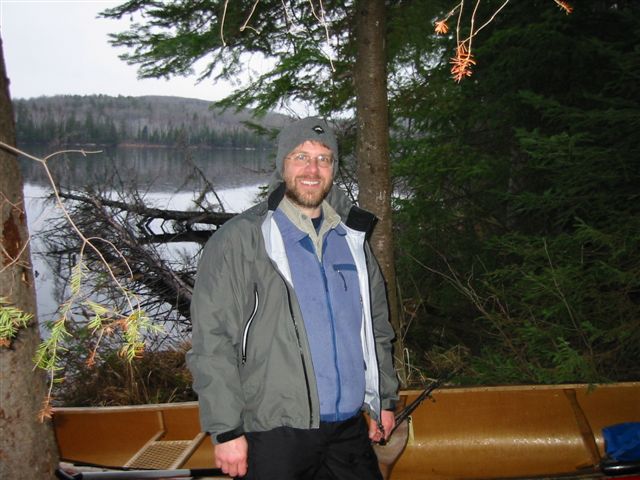 ---